Hemcheck's Newsletter - October 2021
Welcome to the October Newsletter from Hemcheck
We at Hemcheck have continued our efforts on multiple fronts in October. We see clear signs of restrictions being reduced related to the pandemic and we have e.g. attended two live events in Rome and in Denmark during the month. The possibility of meeting stakeholders and potential customers face to face increases the visibility of Hemcheck and, in the end, the likelihood of more commercial agreements.
During the month, we also signed two additional distributor agreements with CLS regarding the UK and with Sanova regarding Austria. The agreement with Sanova is an evaluation agreement and we think both these can be very good collaborations for Hemcheck. In addition we continue discussions and product evaluations at multiple sites.
We also got notice that an abstract based on the studies that were performed earlier this year at Hospital de la Santa Creu i Sant Pau, Barcelona, was both accepted for display and selected by a jury for oral presentation at the international congress EuroMedLab. This is highly important since this is a very good opportunity to display the products importance, performance, usability etc and market it highly relevant stakeholders in the field of laboratory medicine.
In this newsletter you can read more about the new agreements, the accepted abstract, our efforts at the two industry meetings as well as a presentation of our new Production manager.
Hemcheck participation in the
GREAT XIV international meeting, Rome
Hemcheck participated in the GREAT XIV international meeting, held in Rome, October 14-15. The GREAT Association is an International Network between experts operating in the management of acute clinical conditions. A mix of over 100 key opinion leaders, younger doctors/scientists and selected representatives from the medtech industry attended the meeting. The latest developments in research and technology in the field of acute medicine was on the agenda and preliminary results from an Italian study using Hemcheck's solution was also presented, which was well received. Overall it was a well organised meeting and Hemcheck had the opportunity to meet and connect with leading academics and companies working in the field of emergency medicine.
Hemchecks continued presence in Denmark - DEMC9
DEMC9 is the largest conference on emergency medicine in
Northern Europe and was held
14-15th of October in Copenhagen. Hemcheck participated as an exhibitor together with 25 other sponsors and exhibitors and attracted an audience consisting of a wide range of doctors, nurses, paramedics and political decision makers. The conference also held an extensive and versatile scientific programme with subjects related to the Hemcheck solution, which led to several interesting customer dialogs. In the near future follow up conversations will be held in close collaboration with our Danish distributor Hettich Labinstruments as part of the ongoing customer processing and commercialisation efforts in Denmark.
Abstract based on Hemcheck's studies at Sant Pau, Barcelona, selected for presentation at EuroMedLab
An abstract based on the studies that were performed earlier this year at Hospital de la Santa Creu i Sant Pau, Barcelona, has both been accepted for display and selected by a jury for oral presentation at the international congress EuroMedLab (IFCC-EFLM European Congress of Clinical Chemistry and Laboratory Medicine). The congress is held for the 24th time between November 28 and December 2 in Munich. The congress is one of the most important worldwide with regards to laboratory medicine, and the selection shows that the studies have generated interesting and solid new evidence.
Distribution agreement signed with Cambridge Life Sciences Ltd, regarding the UK market
Hemcheck Sweden AB has signed an exclusive distribution agreement with Cambridge Life Sciences Ltd ("CLS"), a leading manufacturer and distributor of assays, laboratory and medical equipment in the UK. The agreement will be in force immediately and valid for three years, concerning the UK market.
Evaluation agreement signed with Sanova Pharma GesmbH regarding distribution in Austria
Hemcheck Sweden AB has signed a 3-month evaluation agreement with potential continuation into a 36-month long distribution agreement with Sanova Pharma GesmbH ("Sanova"), regarding the Austrian market. Sanova is a subsidiary to Herba Chemosan Group which in turn is a subsidiary of McKesson. Sanova is a leading distributor of medical equipment and pharmaceuticals in Austria. The agreement is formed to evaluate the collaboration and the market potential.
Evaluation order received from the
International Agency for Research on Cancer
Hemcheck Sweden AB has received an evaluation order from the International Agency for Research on Cancer (IARC) regarding reader and disposable tests (s-Test). The order is of minor economical value and the purpose is to evaluate if Hemcheck's products can be part of routine work for quality control of samples at IARC.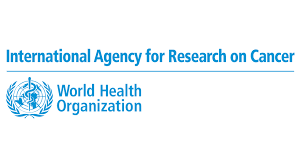 Meet the new Production Manager of Hemcheck
Hemcheck has welcomed Sara Köhl as the new Production Manager for the company. Below you can read more about her background, priorities and focus areas for the future at Hemcheck.
Can you tell our readers a little more about yourself, Sara?
I have a background in biology with focus on genetics, biochemistry, and pharmaceuticals. I have previously worked at a small MedTech company with heparin-based solutions to create blood compatible implants. I started there as a laboratory technician which led me to the position as Production Engineer and Team Leader for the Laboratory Department. This has given me the competence to work according to ISO13485 and GMP and within the field of production development. I have also worked at a health center where I gained experience of blood sampling and analysis, which is very useful knowledge that I can apply in my work at Hemcheck.
What is your first impression so far, a few months into your new position at Hemcheck?
My first impression is very good, Hemcheck has a strong team with good teamwork which is very important since many of us are new in the company. Even though I have previous experience of working with MedTech products, there are many new things for me to learn, and I am looking forward to learning more.
What are the most important priorities for you going forward?
My first priority is working towards completing the CE-marking of our new product for the blood gas market. Besides that, my priorities are to oversee and continue to optimize the production of our products. And in the future, I will e.g. work on up-scaling the production.